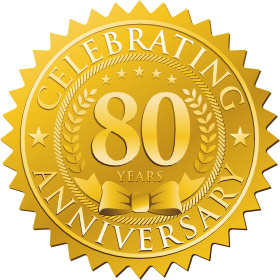 Celebrating Over 80 Years in Business!
Since 1940, Burden Electric, based in Alliance, OH, has been in the electrical contracting field offering commercial, industrial and telecommunications services in maintenance, new construction & teledata.
Company History
Burden Electric was started in 1940 by Glen Burden. An electrician, Burden decided to branch out on his own. In those early days, the company had three employees and worked mostly on residential and commercial jobs.
Ron Rhoads, the current President of Burden Electric, joined his uncle Glen Burden's business in 1967, working briefly as an office manager before being drafted to serve in Vietnam. Upon returning in 1969, he also headed back to Burden, and hasn't left since.
Out of a desire to progress in the company, Rhoads eventually made the decision to become an electrician. And, when Glen Burden retired in 1986, his son, David and Rhoads assumed a shared ownership of the business.
Under their joint leadership. the company began to grow. Burden Electric started taking on larger commercial and industrial jobs — which remains the company's primary focus to this day.
Rhoads took full ownership of Burden Electric in 1991.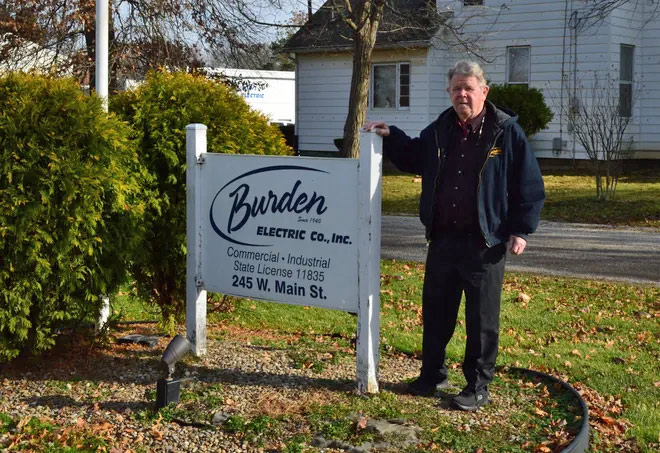 Over the years, the company has grown to 12 employees who serve many of the region's commercial, industrial, institutional and farm properties.
"Our employees are the most critical thing to our company," Rhoads said. "Customers choose to work with us because of the quality employees we have, and the quality of work they perform."
Company Future
That reputation for providing quality electrical work is now being built upon the next generation. Following in their father's footsteps, Rhoads' sons, Michael and Matthew, both became licensed electricians. They currently serve as vice presidents of Burden, and plan to take over the family business when their father retires.
When looking toward the future, Rhoads sees tremendous growth potential — for both his company and the Alliance, Ohio area.
"I think Alliance is a great place to do business," Rhoads said. "Based on the leadership of my two sons and the amount of work coming into our area, I think we have an even brighter future ahead."